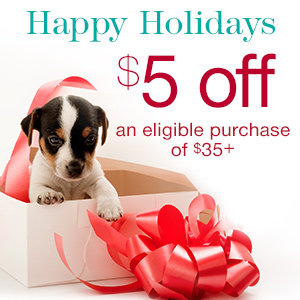 I don't know about you, but much of my holiday shopping occurs on Amazon.com. And the only thing better than saving a lot of time and money by shopping at Amazon is by saving even MORE money by taking advantage of special offers. Right now, Amazon is offering $5 off any $35 purchase until December 15th. Free money I say. All you need to do is share a wish list through Facebook and the credit is instantly applied to your Amazon account.
To claim this offer simply create a wish list on Amazon. You can do this by visiting any product page and clicking add to wish list, just under the add to cart button. Once you have at least one item on your wish list, click this link to enter the promotion. Select your wish list, answer the question and the credit will be applied directly to your Amazon account and is valid through Dec 15th. Easy-peasy. Then just go buy me something for Christmas.
Don't forget to use your Chase Freedom card for 5% cash back on ANY Amazon purchases until Dec 31st.