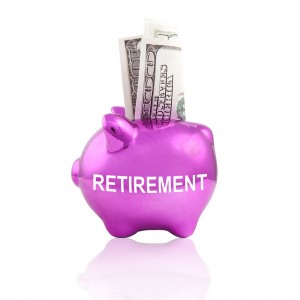 When there are no regular jobs to fall back upon, how do seniors manage their post-retirement expenses on a limited budget? Well, a lot of these people are taking to second innings of their life with a renewed zest.
Many seniors are taking up second jobs, developing certain smart, frugal senses and enjoying their golden days to the hilt, all but at the same time. Some are even buying recreational vehicles after cutting down other unnecessary costs from their monthly budget. So, how did these aging populations of the country get to do so much with so little?
Actually, the trick lies in their approach to life and the way they are leading it.
Frugal fever – The fast catching epidemic among seniors
Little doubt remains that retirees are caught up in the frugal fever. They are all the more forthcoming when it comes down to deals, discount coupons and even using the benefits doled out by the retailers across the board. These retailer-endorsed benefits could be in the form of gift registries that encouraged them to save money. So, its clear now that retirees want to save more money to combat the laws of diminishing returns.
Moreover, they are shunning custom-tailored suits, instead, they are slipping in their swim trunks for a perfect post-retirement getaway. The reason behind such an optimistic trend is the Great Recession of 2008. It is this financial mayhem that almost usurped the lifelong savings and investments of many poor souls. And there were those who could barely recover from the big impact the recession had on their finances as well as personal lives.
These seniors have realized that it has come time for them to take stock of their life and finances once again. This realization has turned many retirees into a budding entrepreneur. For instance, a lot of them have started their own businesses or are working part-time or even providing consulting services or whatever they deem fit to supplement their income and boost their lifestyle.
This is particularly important at a time the government is thinking of downsizing its social security costs to the state exchequer and a host of other social welfare schemes. Additionally, yields from pension plans too have become quite unpredictable (remember Detroit's bankruptcy?) as well as retirement savings. The return on investments are also quite low given the present socio-economic condition of the country.
Now, lets consider travelling. It is regarded as one of the top goals of every citizen, especially when they've renounced from the active workforce and have gone into retirement. But, is it necessary to save money mostly for travelling after retirement? Not necessarily. However, many retirees find it overwhelming to continue with their previous lifestyle in absence of a regular paycheck. Yes, its true that travelling has the power to kill boredom, vitalize a mundane post-retirement life and present a more serene picture of the life ahead.
That said, travel need not be costly and shouldn't eat up your retirement fund. There are many ways to travel on a frugal budget and yet have all the fun in the process.
Frugal travel tips in retirement
Following Zen-like travel tips will keep your retirement costs under control:
Swap your home – There are many ways to travel cheap, but this one's definitely one of the most attractive alternatives. To start with, having a house at a relatively posh location could land you a never-before deal to save on travel expenses. There are literally hundreds of home exchange websites to choose from and study their databases of homes available for swapping in return of a yearly fee. So, if you swap your home, then its quite obvious that you won't have to shell out any extra dollars for need of an accommodation. Add to that the money you're very likely to save by cooking your own food at a foreign place.
Plan an off-season trip – If you're serious about saving money, then a smart alternative to travel cheap is to do so during the off-seasons. Here, you'd have an added benefit of fitting in any kind of schedule as you've retired. The fact is, being a retiree you get to enjoy unmatched flexibility unlike your working days. The best part in this case is that you'll be able to choose everything, from airfares, to hotel accommodation, to food at a much reduced price and thus, avoid disrupting your budget. Basically, during the off-seasons, tourist destinations receive poor traffic in terms of travelers and so, to attract whatever business is available to them, they do so by offering lucrative offers and mouthwatering discounts on practically everything. However, you must be willing to put up with not-so-good weather at such places and that you should be comfortable with that.
Check-in to a hostel – As far as hostels are concerned, most people believe they are primarily meant for young backpackers. But, actually even seniors or better still, retirees are welcome to join that lot. In addition, hostels have been reported to provide better comfort when compared to their other and more sophisticated counterpart, hotels. To add more zing to the deal, there are hostels that have separate rooms as well. So, if you aren't comfortable sharing your accommodation with others (which is actually an integral part of the hostels), then you can definitely opt for any one of those rooms. Like a cherry on the cake, you'll get to interact with the young inmates of the hostels and get inspired by their zest for travelling to far off places in a quest for adventure.
Apart from the above frugal travel options, you can also offer yourself to be a campground host. This voluntary service will help you to roam various national parks across the U.S at affordable costs. However, you must be willing to add value to the local environment. It'd be your chance to give back to the beautiful landscape of a wildlife conservation site. The benefits of volunteering of this kind might provide you with free housing, free recreational vehicles attached with hookups and so on.
Photo credit: Tax Credits on Flickr